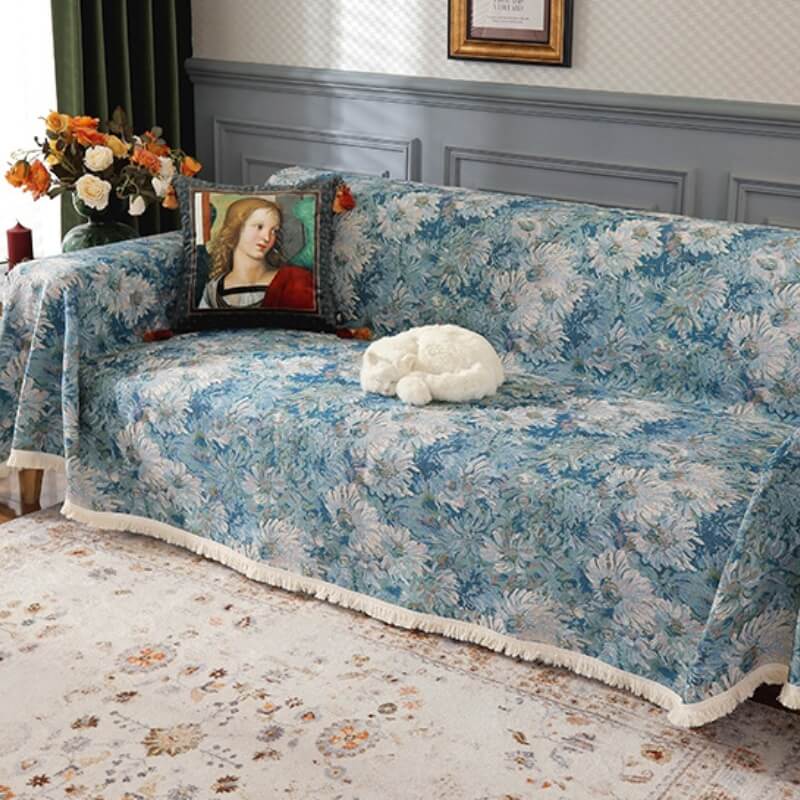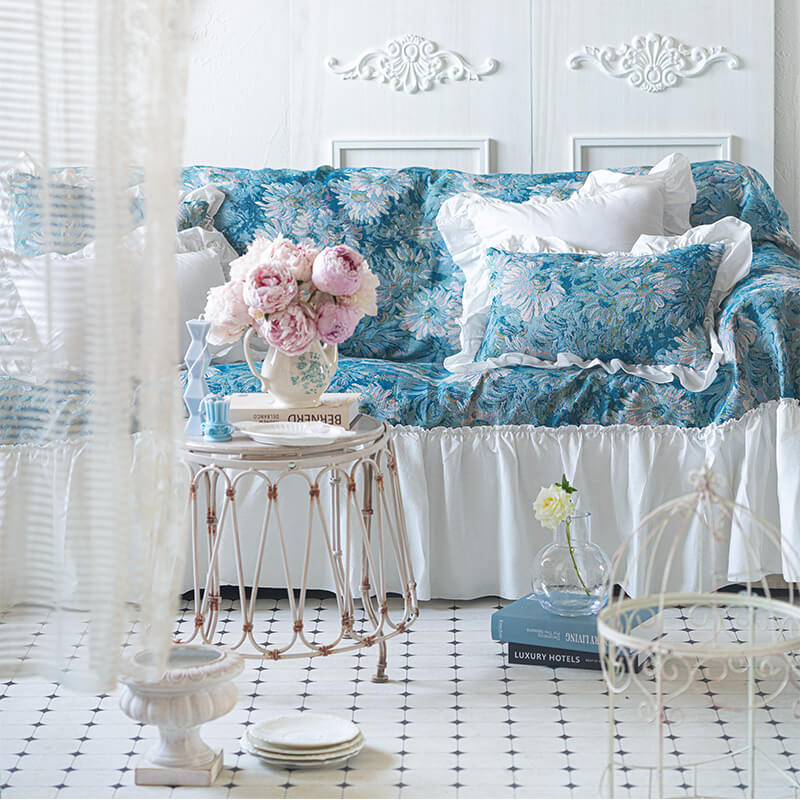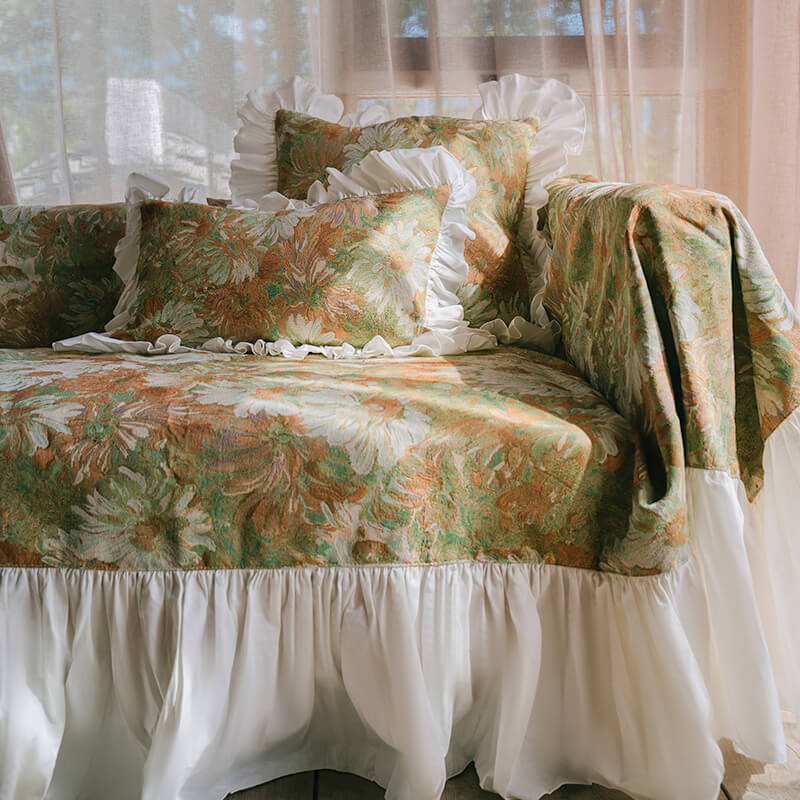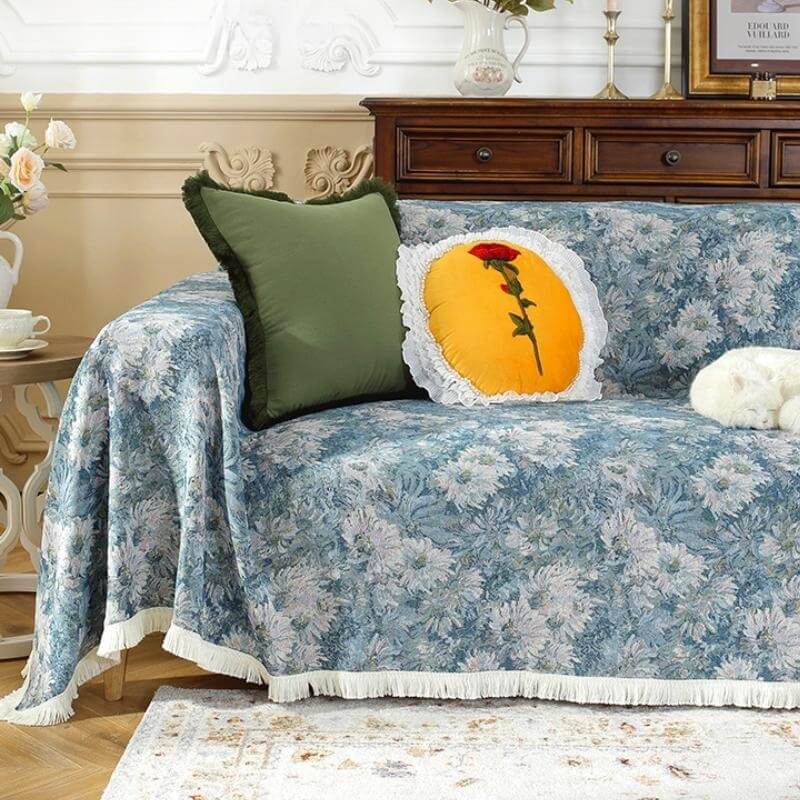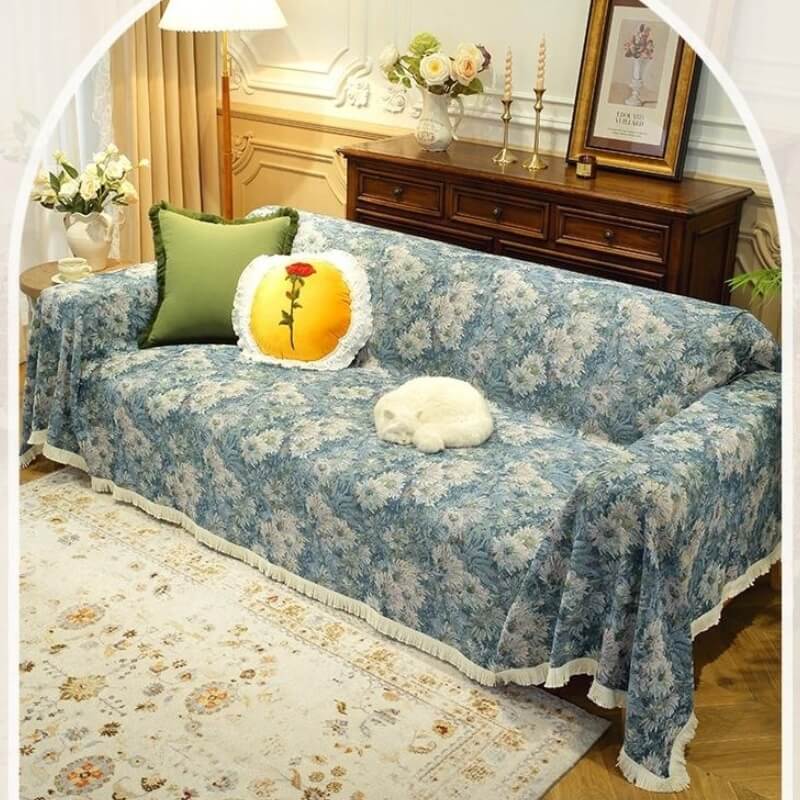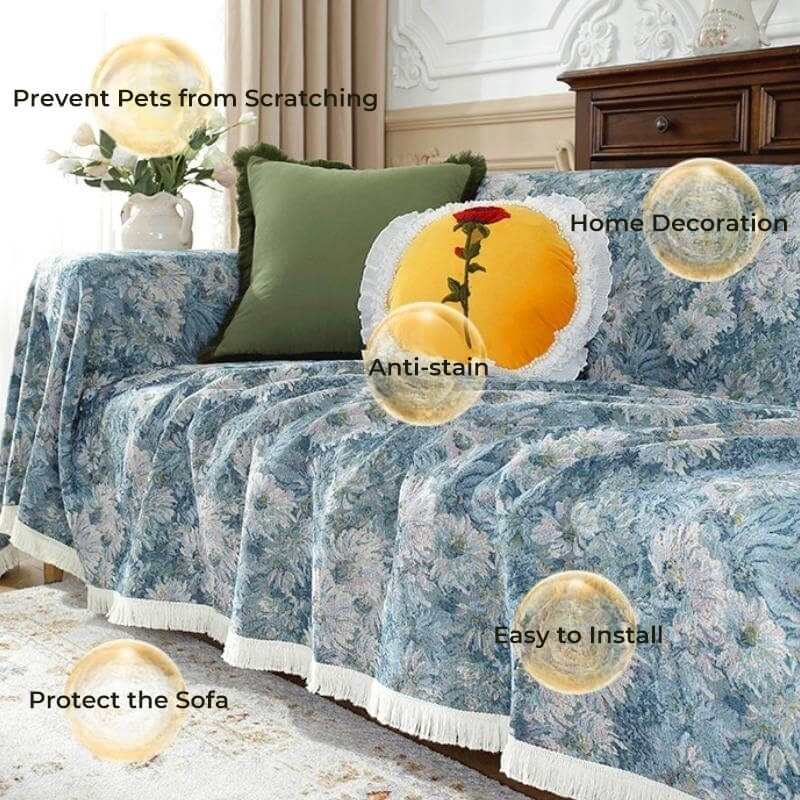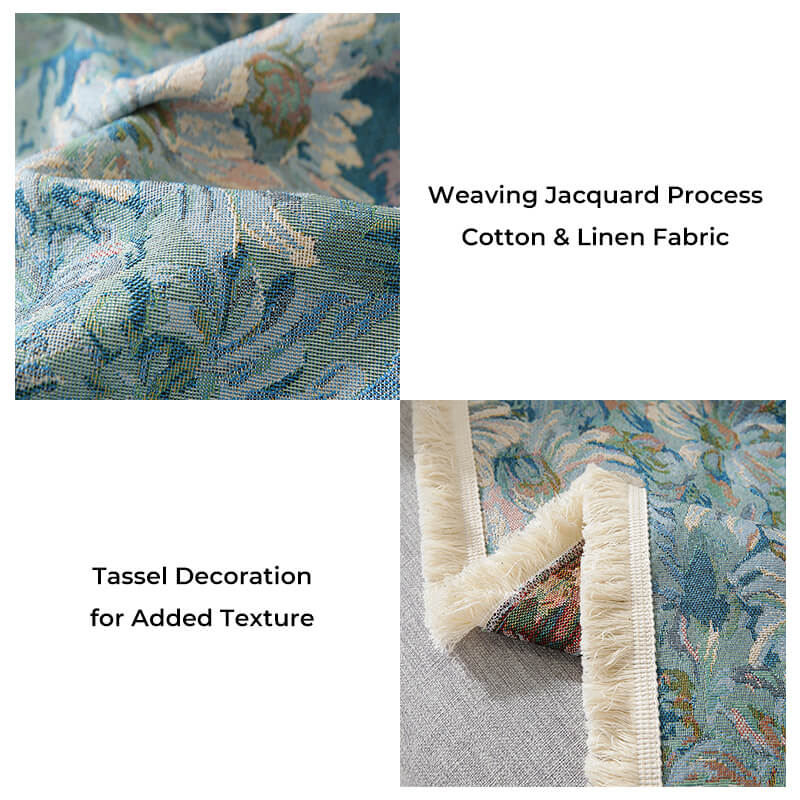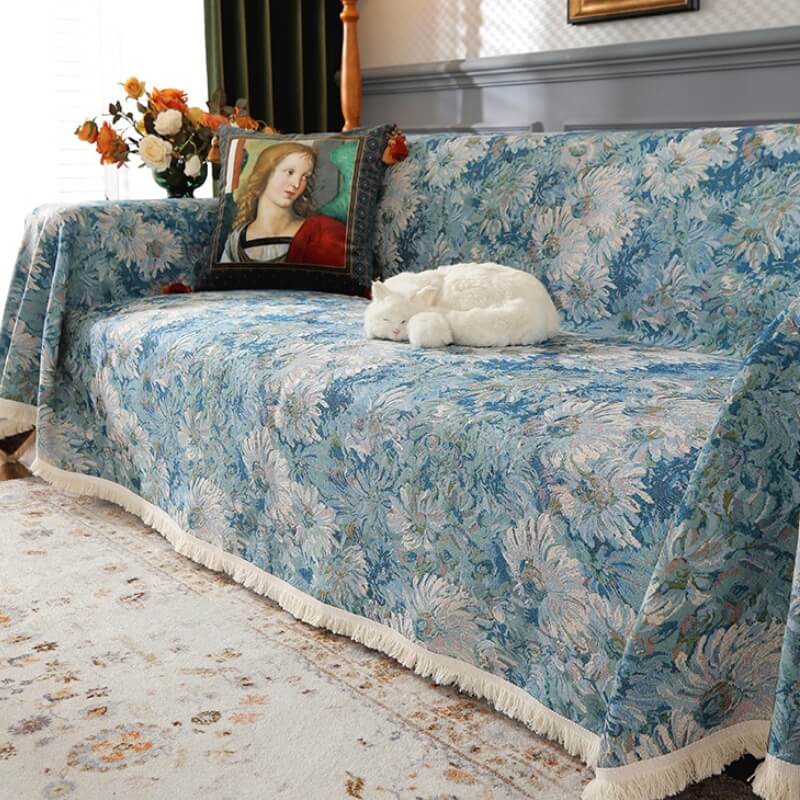 American Bohemian Universal Sofa Cover Towel for All Seasons
Delivery

Standard shipping: (7-12 Days)

Free Return & Exchange
The invention of couch cover is definitely one of the great inventions. They not only protect furniture from damage by children and pets but also increase comfort. Also can be easily changed to match different moods and decorate the style.
​
Exquisite craftsmanship:

 

Made from cotton and linen fabric, the use of color weaving and jacquard techniques enhances the artistic beauty of the patterns, while also providing a soft and breathable texture.
Tassel decoration:

 

The naturally flowing tassel edges add a touch of cuteness to the home style.
Protect your sofa:

 

Our couch cover protects sofas from spills, stains, dirt, grime, wear and tear. It's perfect for homes with children and pets.
Replace at will:

 

Stain resistant and machine washable for your convenience. Place it on your furniture of choice in seconds and be ready for house guests & surprise messes.
Main Material:
Cotton & Linen
Product Sizes:
180*130cm / 70.87*51.18 in
180*180cm / 70.87*70.87 in
180*240cm / 70.87*94.49 in
180*260cm / 70.87*102.36 in
180*360cm / 70.87*141.73 in
180*380cm / 70.87*149.61 in
180*420cm / 70.87*165.35 in